I founded Brexpats - Hear Our Voice a few days after the referendum result and it has kept me busy ever since. I consider myself fortunate to have been able to live and work in the EU without restriction, and my daughter has benefited attending university. That future generations will not have these opportunities, under the same conditions as us, is a complete travesty. Being British and Welsh is very much part of who I am, but I also consider myself European; I am proud of, and identify with, the values and experiences of all three of these "labels". I will continue to campaign to keep my European identity which is being taken away without my permission. Although semi retired, I spend up to approximately 50 volunteer hours a week campaigning for the protection of the rights of UK Citizens living in the EU, and EU Citizens living in the UK.
I was brought up in Llanelli, South Wales, attended the local grammar school and then joined the Women's Royal Air Force as an Assistant Air Traffic Controller. I had hoped to travel the world but instead happily spent 9 years at RAF bases in Middlesex. After completing my service I transferred to National Air Traffic Services, for a further 9 fulfilling years as a Senior Sector Assistant. I also worked more recently as Team Leader for a Navigational Data Company in Surrey. In 1999, and after our daughter's arrival, my husband was offered a 3-year contract in Munich, Germany. We upped sticks and I became a full time mum for the duration. This gave us our first taste of living and working in Europe, and we were hooked. Even though it was hard at times, doing courses to learn the language, we did become fully immersed in German culture. My husband and daughter are now fluent German speakers; I still struggle but manage somehow. Running our own UK limited company and flitting between contracts, we have spent 10 years altogether, as a family, outside the UK: Munich twice, Brussels twice, Maastricht, The Hague and we are currently based in Spain.
I had a good job in London, in corporate communications for a multinational, but my partner and I, frustrated with living in a shoe box, yearned for a different life. Our son's birth in 1998, then my redundancy, prompted us to take the plunge. After a false start of trying to work in tourism in the Dolomites, we gave up and moved down the valley to prosecco country. Crucially, this is the heart of the industrial North, which is crying out for mother-tongue English teachers. I qualified as a teacher, and love my work which is a great way of integrating into the local community.
The referendum left me in a state of shock. Fortunately, by chance I stumbled into Brexpats HOV and found a home. I am happy to use whatever skills I have, although admit to being a technophobe, to help Brexpats HOV campaign. Until the bitter end if necessary, because freedom of movement is not just for the lucky few, it benefits everyone.
In my free time, I enjoy sharing my British culture, collecting English china, organising charity tea parties, and trying to persuade Italians to drink tea with milk!
I moved with my husband, 2 year-old son and my parents to France in 2007. I worked for Gloucestershire Constabulary for 23 years as a radio operator/emergency call handler and in training. My husband, a farmer's son, was also in the police force. Stress and disillusion took their toll so we decided to try farming. Being too expensive in the UK, we searched around Europe and found a small farm in Charente. After 7 years' hard work we had to give up and my husband found a job. Now I am full-time carer for my mother, having cared for my dad before he passed away.
Being European gives me the freedom of choice as to where and what I do. I am part of Brexpats HOV as we represent a broad spectrum of EU citizens, all with our rights at risk. Communication and keyboard skills are my main assets! Twitter and mass emailing are my main activities in the group. For relaxation I like to read or watch TV and care for our two rescue dogs. I am obsessed with Cadbury's chocolate and friends know they have to bring me some when visiting, and tea must always be made in a tea pot!
I was born in Ilford, formerly Essex now part of London, and lived in several different parts of the UK. In 1963, after a gap year at secretarial college in the US, I went to Geneva University to train as a translator. Since then, I have worked in Belgium, France, Germany, Italy, New Zealand, Peru and Switzerland. As a journalist, diplomat and consultant, the EU has generally been the common thread of my career. Now in Brussels for the second time, my work in event management, communication and policy evaluation is either for or related to an EU institution. My world is very "European", both professionally and socially. My partner is Italian, and we both have strong ties with France and Switzerland. No wonder I wept at the referendum result. Brexit is to blame – or thank – for the fact that I now have dual British/Belgian nationality. I was more than happy to promise to comply with the European Convention on Human Rights in order to become Belgian.
When work and supporting BHOV leaves me spare time, I sing alto in ad hoc choirs, walk in the mountains and tag First World War diaries on Zooniverse. How British am I after all these years? Well, I don't crave Marmite but that probably places me with a significant proportion of the UK population! But the half of me that is a Yorkshirewoman does crave Wensleydale cheese.
After a career as a technical writer, taking me briefly to Germany and Switzerland, and then a spell in the corporate world as head of BT publications, I finished the last 12 years of my working life in demanding roles in the city of London. It took a divorce late in life to finally enable me to retire. I was in no financial position to retire in the UK, so started refurbishing a small cottage in rural France where I had enjoyed numerous holidays. Life became worth living again with the arrival of my second wife. She is younger than me and has a few more years to work in the UK before joining me in retirement. As this is likely to be after Brexit, the conditions she will face when moving to the EU from the UK are completely unknown and very worrying. We could end up in a situation where I could not afford to return to the UK and my wife could find it impossible to move to France. Through Brexpats HOV, I have been able to channel my energy into fighting Brexit and all its disastrous consequences.
Grimsby-born 58 years ago where I still have much-loved family, (none of whom admit to being in the large percentage there who voted Leave). Since, I've lived, loved, been educated and worked in Africa, UK, Middle East and Europe, mostly in the oil and gas industry as an engineer and production manager. I ended my career in Paris, prompting my wife and I to make France our long-term home. I'm now in that home, doing a little consultancy work to 'keep my hand in' whilst my wife shuttles freely between UK and here as she ends her full-time work, which still takes her across the world.
Perhaps because of all our travelling, we considered carefully where to settle. Ageing parents in UK and Spain, children, (and now a grandchild), in Aberdeen and London, friends everywhere, were also factored in. Everything was thrown into disarray the morning of 24 June 2016. Trying to decide how to secure our own futures, I became more aware and concerned about lost opportunities for my family resulting from the UK government's decision on how to enact the referendum result. That made me think hard about what all UK citizens would lose.
Having never been politically active in my life, in early 2017 I began campaigning against the UK's exit from the EU. At first I was working alone and felt very lonely. Through good fortune, I came across BHOV through a friend, and have found myself amongst like-minded, moderate (mainly!) and supportive people all with common goals that we work towards together rather than just talk about.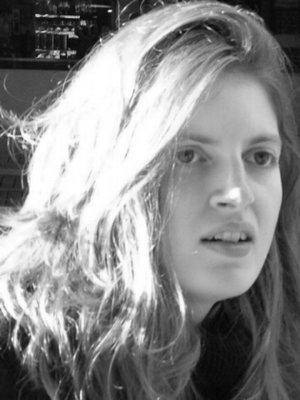 I'm a young European. Born 1994 in Chertsey, of Welsh parents, and due to my father's job as an IT Contractor, we moved around a lot in the UK and Europe. I attended international and state schools in the UK, Germany and Belgium, and a brilliant hotel school in a French-speaking part of Switzerland. I did internships in Southern Germany in my second language, German. Following graduation, I've lived in Malta, Belgium, Germany, the Netherlands and Australia. I'm, without question, a travel addict, extremely thankful the EU has given me Freedom of Movement my entire life... up till now.
I currently live in Spain. I'm a travel blogger, team member of BHOV and an admin of Young European Voices. I want to start a career either as a professional travel blogger or working for organisations such as the UN, Amnesty International or WHO (World Health Organisation), in a European country.
I couldn't vote in the referendum. I was, and still am, completely devastated by the result; I don't understand how anyone could choose to ruin opportunities for themselves and their loved ones. I'm also angry as I feel betrayed and cast out by those who voted Leave. Our security, our futures, our freedom of movement... are being threatened. I feel more European than ever now, and determined to fight to protect our rights and, if possible, stop Brexit.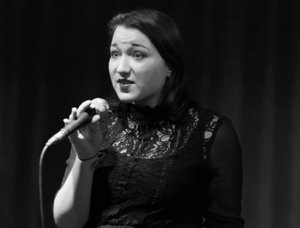 I'm a product of the European Union and proud of it. I was born in Germany to British parents who utilized their freedom of movement to work abroad. I've spent the last four years reading Politics and International Relations at Bath University. Maintaining European citizenship is very close to my heart. I've been told many times, "it doesn't matter, get German citizenship if you want to remain in Germany". However, this argument fails to get to the crux of it. I'm a product of both my German and English up-bringing, a third culture kid in a world that's trying to be nationalistic rather than multicultural.
I joined Brexpats Hear Our Voice in order to stand up for something I believe in, and to campaign for those that were disenfranchised by the referendum. My family were left in limbo, with none of us being able to vote... too young, out of the UK for more than 15 years or failure of the postal vote to arrive in time. I also feel that looking at the world from an isolationist perspective is flawed; in order to progress we need to be collaborative with our neighbours.
Switch off? That isn't a word in my vocabulary. However, I do spend my free time performing in shows, writing comedy and having fun with my friends from all over the world. My biggest British habit is getting annoyed at people who can't queue properly, or stand on the wrong side going up escalators! Although I don't know how much that is a British or German habit...
I was born 1958 into a working-class family in a London suburb. I was fortunate to be "sponsored" by my Local Education Authority through secondary school and university. I met my wife to-be in Germany during my gap year, we returned to Germany after I graduated, and I have lived here since 1980.
I worked in industry before becoming an English teacher/translator about 15 years ago. I feel completely at home and integrated. Despite loving Germany, I have always felt affection for Britain, retained family ties and – until mid-2016 – had pride in my native land. I never felt the urge to take German citizenship – I was free to move around, and UK/EU citizenship was all I needed.
After the referendum, I joined BHOV to stay in touch with fellow Europeans both sides of the Channel, and to help spread the word about how damaging Brexit would be for everyone. It was hard to still be proud of Britain, witnessing the xenophobia, racism and ignorance. I wanted to connect with people in much the same situation as myself whose lives would be upset, if not wrecked. I supply news items and other contributions that illustrate what unites us as Europeans, as well as help with editing and proofreading.
I do have a life outside Facebook! For relaxation, edification and as a way of switching off from Brexit, I sing in a gospel choir. My British heritage is mainly expressed in my love of slightly wacky humour, tea, Branston pickle and pottering about in the garden.
Born and raised in SE London. After college I went travelling for a couple of years, returning to the UK in the midst of a downturn. Being told by the government to get on my bike to look for work, I did. It first took me to Aberdeen, to work offshore as a drilling engineer, then to the Middle East,many parts of Africa, Norway, Austria and now Bucharest, Romania. Each place has fantastic memories for me but living here in the EU is different. Vienna and Bucharest are home from home for me; being part of the EU family is very special. To lose that will be a terrible thing, and to lose it based on a deeply floored, illegal, advisory referendum is bordering on criminal. For all the damage Brexit will bring, for me it is the human impact that is the worst; it seems to be the one issue our politicians remain unconcerned about. The treatment of EU citizens in UK is appalling, and UK citizens in EU have been forgotten. That is why I joined BHOV, a group who cares and works not only for the British in EU but also for our EU cousins in UK. I met Sarah my wife in France; outside our work and anti-Brexit activities we both loved to travel, mainly in Africa. And despite my Brexit-damaged relationship with England, I still can't shake my need for an occasional pork pie.
- IN LOVING MEMORY -
Being an EU citizen is absolutely core to my identity. I spent my childhood in France, Netherlands and Germany. Five years ago, my partner and I moved to Vienna with his job. I am lucky to be able to continue working for my UK employer, a leading domestic violence charity, thanks to technology and the endless patience of my colleagues when it fails. Previously I've worked in housing and regeneration, and my current role focuses on organisational strategy and government relations. We have loved every moment here, relishing being part of the great big, albeit sometimes dysfunctional, European family- that is, until 24 June last year... The first few months after the referendum,I felt lonely and isolated but discovered Brexpats HOV which links me up with like-minded people across Europe, who are trying to protect our futures as EU citizens. We were planning to leave lovely Austria for an exciting new adventure in Romania early next year, but Brexit might have put paid to this.
My Britishness comes out with my mild obsession with bacon, suet, and cheese and onion Hula Hoops, which amuses my Austrian friends, along with my attempts to massacre the German language.